Packet Tracer Anywhere has been designed by Cisco and the Open University to make Cisco Packet Tracer features available from a web browser. For the first time in Cisco Packet Tracer history, it can be freely accessed from the Internet and integrated in e-learning environment
Get started with the new Packet Tracer online simulator and enjoy the new capabilities of this new Cisco network simulation tool.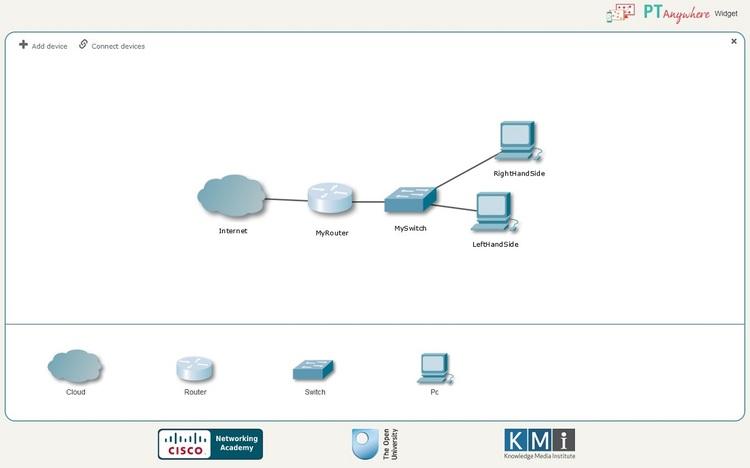 More informations about PTAnywhere used in this page on http://pt-anywhere.kmi.open.ac.uk/
Published by Packet Tracer Network.